Scalable, customizable and easy to use ERP software||Nanoarch Software
India
17th Feb
#8127
389 Views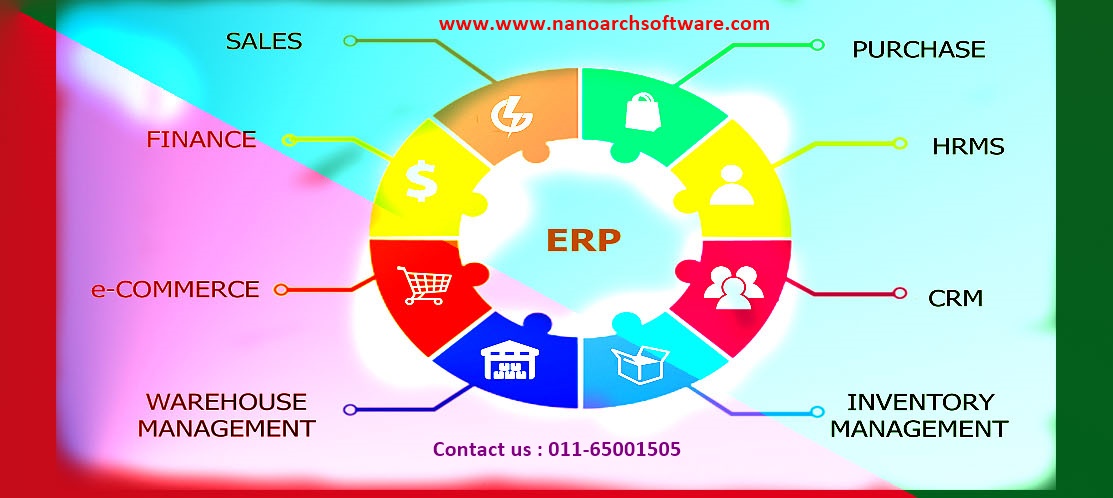 Enterprise resource planning is the integrated management of core business process. This is one best planning scheme through which you can easily manage and integrates all parts of business services. This makes the services easier and reliable as it handles all the parts like planning, purchasing sales, human resources and many more. Software plays a crucial role in enterprise resource planning as Nanoarch Software develop open ERP software for your business organizations. This allows you to manage all your accounting, marketing, sales, purchase, payout records and more.

Cloud-based ERP software development

Cloud ERP is an approach to enterprise resource planning (ERP) that makes use of cloud computing platform and services to provide a business with more flexible business process transformation. This contains the whole data and records of the business services, through this intuitive kind of software you can easily manage the business management.

Modules of an ERP system

1. Human Resources
2. Inventory
3. Sales & marketing
4. Purchase
5. Finance & accounting
6. Customer Relationship Management (CRM)
7. Engineering & Production
8. Supply chain management

Web-based ERP software development with us

Many companies are interested in web-based enterprise resource planning software as an alternative to a traditional premise licensing model. We at Nanoarch Software develop cloud-based as well as web-based software which contains all the different modules of an ERP system.
Purchase modules will allow you to keep records of your all business items and sales modules will show your selling items from the business organizations. We are completely specialized in creating software for ERP for constructing company as you will get robust and secure software in comparison to others.
---
For more:
http://www.nanoarchsoftware.com/enterprise-application
---
When you call, don't forget to mention that you found this ad on oClicker.com
More Ads by Erp Software
Contact Information
Erp Software
Nanoarch Software Solutions New Ashok Nagar Delhi 110096
011-650015
Related Ads
| | |
| --- | --- |
| | Posted: 10th Jun |
| | Posted: 20th Jul |
| | Posted: 20th Aug |
| | Posted: 9th Jan |
| | Posted: 20th Mar |
| | Posted: 22nd Feb |