Uttar Pradesh CMS ED Allopathy Diploma Admission CMS ED Course 2020
Uttar Pradesh, India
26th Jul
#22463
6336 Views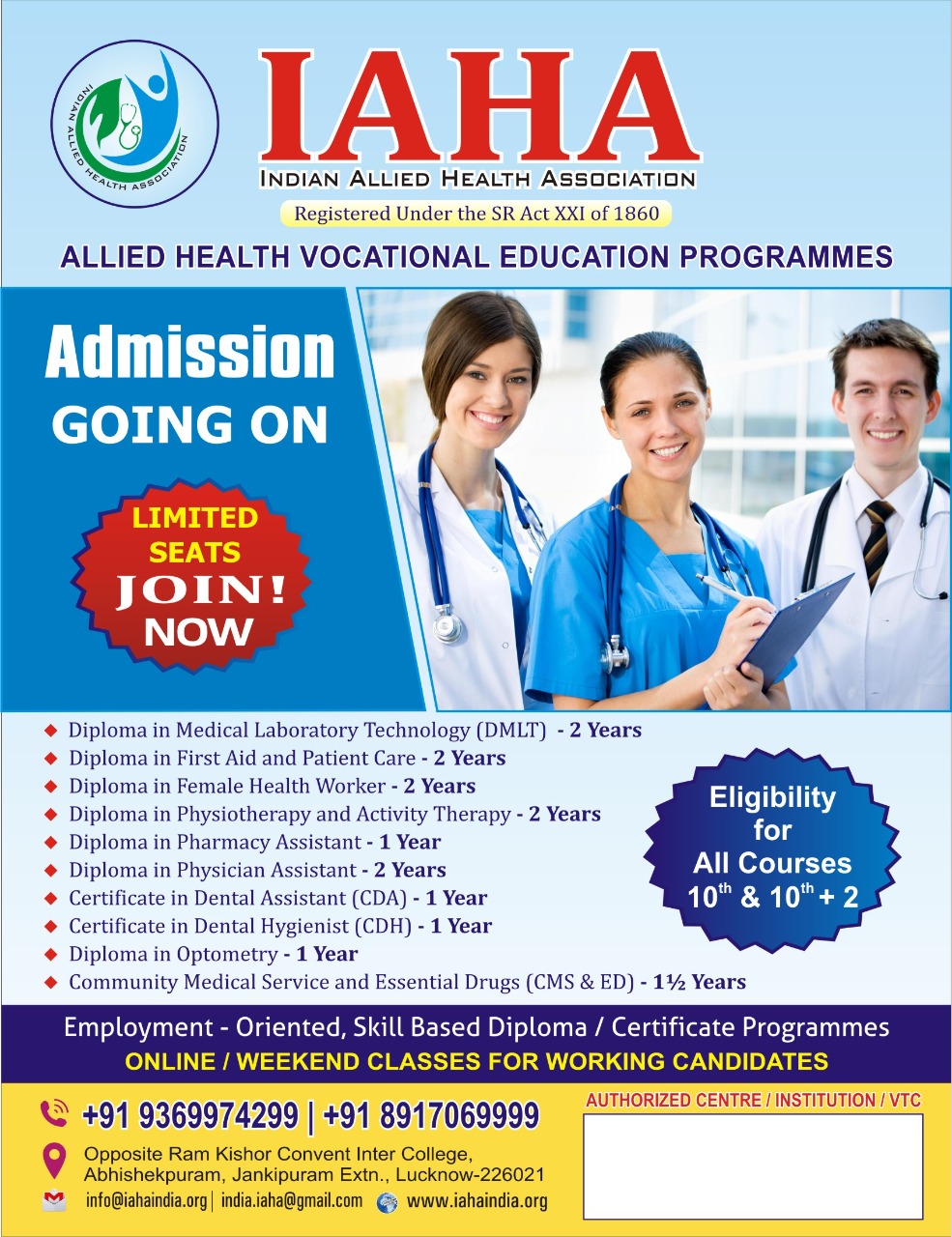 Helpline 08917069999,CMS ED Course is known as diploma in community Medical Service & essential drugs (CMS & ED). It is a diploma for primary Health Care by general allopathic medicines which are recommended by world health organization (WHO) for primary health care. Ref. World Health Organization, Regional Office for South-East Asia, is the copyright owner of "Essential Drugs for Primary Health Care" © 2000, Reproduction by "Indian Allied Health Association,Lucknow with the permission of the World Health Organization, Regional Office for South-East Asia.
Course Duration : 18 Months
Eligibility : Any health care professional, rural Doctors, RMP, BAMS, BHMS, BUMS, BSMS, BEMS, BNYS, BPT, DPT, B.Pharma, D. Pharma, DNYS, Degree/ Diploma in Alternative Medicines, Paramedical, Nursing, Naturopathy, Dental etc.
Total Fees : Please contact us
Medium of Instruction : English/Hindi
Syllabus : Anatomy, Physiology, Pathology, Preventive & Social Medicine , Practice of Medicine, Health & Hygiene, medical Jurisprudence.
We offers following a variety of professionals allied health Vocational education Programmes to create a cadre of manpower at primary health care levels.
Courses- CMS&EDT,DMLT,OT,X-RAY Technician, First Aid-Patient Care, Physician Assistant, Optometry, Hospital Management,CMS ED,Dental Technician,Pharmacy Assistant,Yoga,Naturopathy,Panchkarma,Ayurveda & Unani Therapy etc,under the Indian Allied Health Association (IAHA) .
The Indian Allied Health Association(IAHA) is Pan India Voluntary Health organization registered in Lucknow under the SR Act 1860, Section 21. The core intent of IAHA is to promote Allied Health Education in the country.
Invited for Franchise-The Indian healthcare sector is growing at a brisk pace. However, the industry is facing a critical shortage of skilled healthcare professionals, especially allied health workers, paramedics, and technicians. It is estimated that there is a shortage of individuals for these roles. we would also like to join hands with entities or groups developing and running their own training centres.
More details please contact us +91 8917069999
Indian Allied Health Association(IAHA)
Write to us
–india.iaha@gmail.com,
visit https://www.iahaindia.org
Tag:Community medical service & essential drugs diploma course,cms allopathy diploma,cms ed diploma,cms medical course,Diploma in Community Medical Service And Essential Drugs Course ,cms ed course in Agra,cms ed course in Aligarh,cms ed course in Allahabad,cms ed course in Ambedkar Nagar,cms ed course in Auraiya ,cms ed course in Azamgarh, cms ed course in Baghpat,cms ed course in Bahraich,cms ed course in Ballia , cms ed course in Balrampur ,cms ed course in Banda,cms ed course in Bara Banki, cms ed course in Bareilly,cms ed course in Basti,cms ed course in Bijnor ,cms ed course in Budaun,cms ed course in Bulandshahr,cms ed course in Chandauli , cms ed course in Chitrakoot,cms ed course in Deoria,cms ed course in Etah , cms ed course in Etawah,cms ed course in Faizabad,cms ed course in Farrukhabad,cms ed course in Fatehpur,cms ed course in Firozabad, cms ed course in Gautam Buddha Nagar ,cms ed course in Ghaziabad ,cms ed course in Ghazipur, cms ed course in Gonda, cms ed course in Gorakhpur,cms ed course in Hamirpur, cms ed course in Hardoi,cms ed course in Jalaun,cms ed course in Jaunpur,cms ed course in Jhansi,cms ed course in Jyotiba Phule Nagar,cms ed course in Kannauj,cms ed course in Kanpur Dehat,cms ed course in Kanpur Nagar, cms ed course in Kanshiram Nagar ,cms ed course in Kaushambi,cms ed course in Kheri,cms ed course in Kushinagar ,cms ed course in Lalitpur, cms ed course in Lucknow ,cms ed course in Mahamaya Nagar ,cms ed course in Mahoba , cms ed course in Mahrajganj,cms ed course in Mainpuri , cms ed course in Mathura,cms ed course in Mau ,cms ed course in Meerut ,cms ed course in Mirzapur, cms ed course in Moradabad ,cms ed course in Muzaffarnagar ,cms ed course in Pilibhit , cms ed course in Pratapgarh,cms ed course in Rae Bareli , cms ed course in Rampur ,cms ed course in Saharanpur ,cms ed course in Sant KabirNagar, cms ed course in Sant Ravidas Nagar, cms ed course in Shahjahanpur, cms ed course in Shrawasti, cms ed course in Siddharthnagar , cms ed course in Sitapur,cms ed course in Sonbhadra , cms ed course in Sultanpur , cms ed course in Unnao,cms ed course in Varanasi
---
For more:
https://www.iahaindia.org
---
When you call, don't forget to mention that you found this ad on oClicker.com
More Ads by Iaha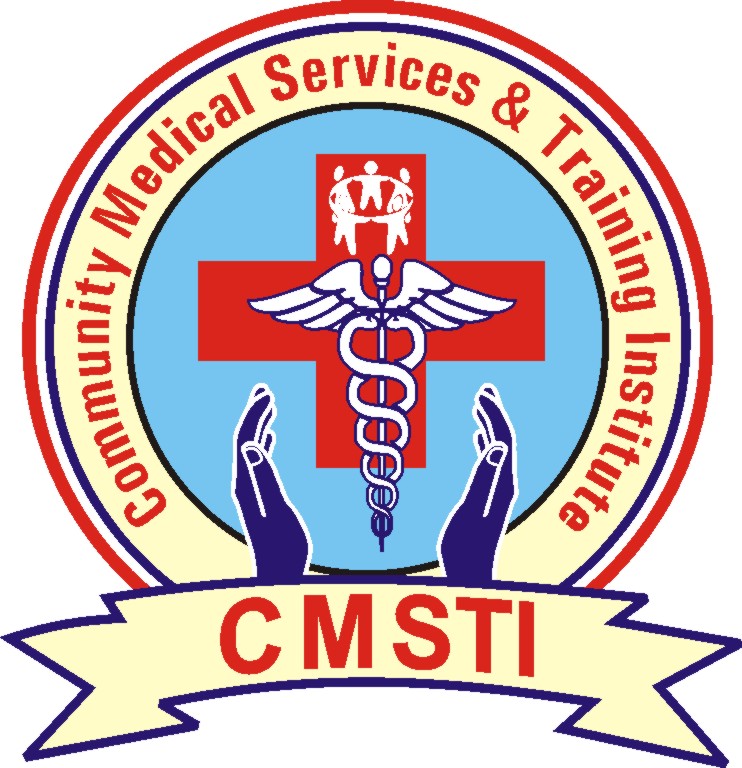 Uttar Pradesh, India 25th Feb 2088 Views
The CMSTI Lucknow-226021,Uttar Pradesh is sponsoring the following course of Community Medical Services (CMS) is…
Contact Information
Iaha
Indian Allied Health Association Lucknow
9511098351
Related Ads
| | |
| --- | --- |
| | Posted: 11th Jun |
| | Posted: 7th May |
| | Posted: 23rd Apr |
| | Posted: 12th Dec |
| | Posted: 20th Jul |
| | Posted: 28th Apr |