Summer Vacation Holiday Camp Children Classes Panchkula Chandigarh
India
24th May
#698
585 Views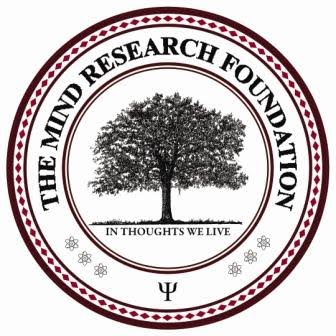 For the First Time in Panchkula Chandigarh Tricity Area, Introducing Special Summer Vacation/Holiday Hobby & Learning Classes Camp for School going Children Students for their Skills Development and Improvement.
"THIS SUMMER LET YOUR CHILD UNLEASH THE MAGIC OF HIS/HER MIND!"
LEARNING THEMES:
(Based on Scientifically Proven Methodologies)
* Brain Basics: Working and Sharpening of the brain
* Mindfluence: Making your Mind and Thoughts matter
* Behavoural Management: Mind-Body-Heart connection
Mind Masters* a Signature program by the Mind Research Foundation has been created using our amassed comprehension of the human brain in order to create an innovative, simple and structured intervention to foster happier and more resilient children. The objective behind the program is not just promoting better learning and well-being in children; but to "give children life tools that will remain with them forever."
The workshop will help children to acquire vital social and emotional learning skills. These skills will further link cognitive neuroscience, positive psychology and mindful awareness with a primary focus on developing an Understanding of their Own Brain and The Power of their Own Thoughts. The main focus areas of the Program are to:
* Identification and engagement with emotions
* Strategies to cope with the varied human emotions
* Manage responses and reactions
* Improve focus, concentration and academic performance
* Increase resiliency for success in school and in life
* Reduce stress , anxiety and aggressive behaviour
* Handle peer-to-peer conflicts
* Develop greater empathy and embody compassion
* Choose optimism
* Train the mind's innate capability to be focused
* Increase in observation skills and See with clarity
* Cultivate creativity
* Responsible Decision Making
* Increase day to day capabilities by learning tools for internal calmness and honing of senses
EXPECTED OUTCOMES:
* KNOWING THE POWER OF THE BRAIN
* Ability to Express Better
* Improved Emotional and Social Skills
* Better Aptitude, Attitude and Attention
* Better Concentration and Focus
* Overall Personality Enrichment
* Developing Awareness and Mental Agility
"We teach kids about all their 5 senses why not about the brain….Helping kids learn about the their brain and the control that they can have on their thoughts & emotions is the best gift we can give our kids…It will make them feel In-charge of their Own Lives !
Contact us:
MIND MASTERS
THE MIND RESEARCH FOUNDATION
(Intellectual Partners: LMI, Boston, USA)
Phone Number: +91 - 783-7947-532
Visit Us: Plot number 312, Phase 2, Industrial Area, Panchkula.
Email:
info@themindresearchfoundation.org
http://www.themindresearchfoundation.org/
Level 1 Certification on Completion of Program
---
For more:
http://www.themindresearchfoundation.org
---
When you call, don't forget to mention that you found this ad on oClicker.com
More Ads by Vinay Kumar
Contact Information
Vinay Kumar
The Mind Research Foundation Plot No. 312, Phase - 2, Industrial Area, Panchkula, Haryana
9216417391
Related Ads
| | |
| --- | --- |
| | Posted: 24th Sep |
| | Posted: 5th Aug |
| | Posted: 23rd Jun |
| | Posted: 21st Jun |
| | Posted: 12th Mar |
| | Posted: 20th Jul |