ADVOCATE AND LEGAL CONSULTANT
Miami, OK 74354, USA
26th May
#32166
107 Views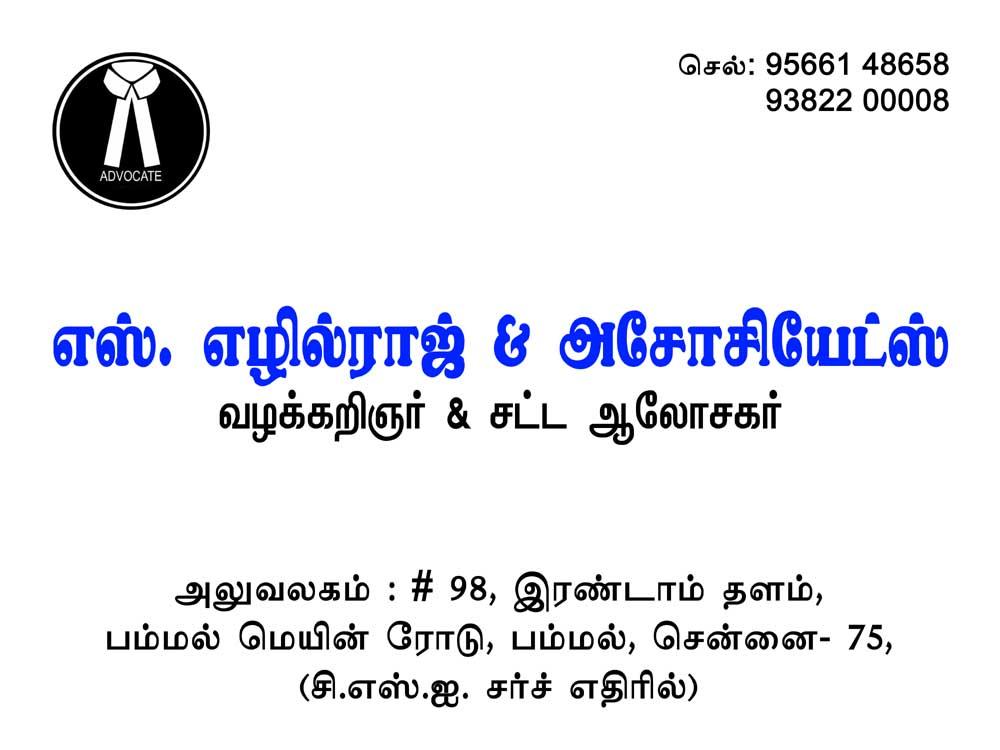 S.Ezhilraj Legal Associates is a professional law firm representing corporate clients across India. We provide assistance to clients in a full range of business matters, from routine strategizing to corporate litigation and arbitration in unique situations. Our specialty areas include joint ventures, foreign collaboration, information technology, trademarks and intellectual property law, mergers, real estate, and taxation.
Whether you are just entering the market or seeking to better secure your business's procedures and position, we can provide the legal insight you need. Our partners each have an average of 15 years of experience in all areas of Indian law. We have the broad skills and in-depth knowledge to handle complex legal issues in any industry.
S.Ezhil Raj Legal Associates works with corporations across India and in many different countries. We are experts in helping companies establish themselves in the Indian market, from advising on taxation matters to assisting with the development of effective company structures. Our goal is to help your business find greater legal security and overall success in India and internationally.
M/S.S.Ezhil Raj Legal Associates
Advocate and Legal Consultants
Chamber : 223, NSC Bose Road, YMCA Building, 3rd Floor, Chennai – 600 001.
Office: 98, Pammal Main Road, 2nd Floor,Pammal, Chennai - 600 075.
Mobile No:9566148658 & 9382200008.
E-Mail:
ezhilraj_s@yahoo.co.in
&
ezhilrajadv@gmail.com
---
For more:
http://ezhil-raj.strikingly.com
---
When you call, don't forget to mention that you found this ad on oClicker.com
More Ads by S.EZHIL RAJ