For sale Refrigerated warehouse in Hungary near Romania V1513
29th May
#9449
280 Views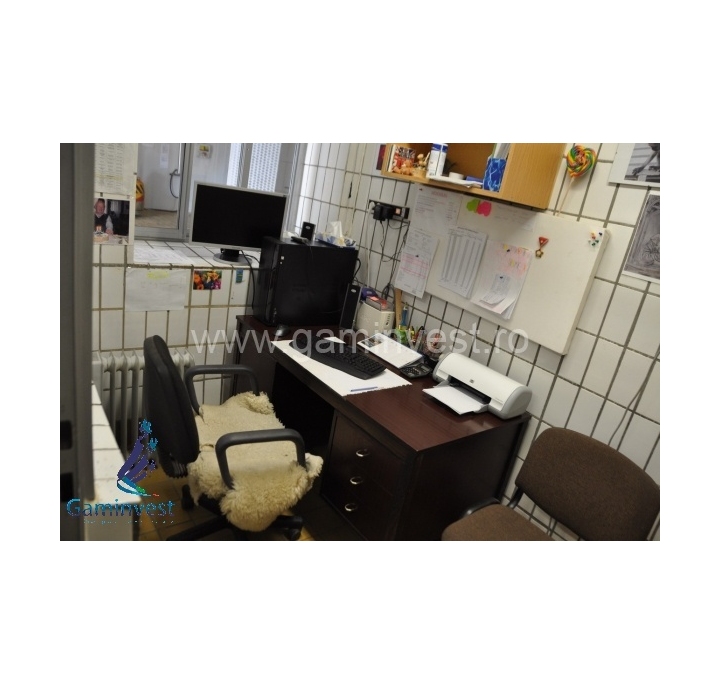 Gaminvest offer for sale a complex of warehouse and industrial hall,
refrigerated warehouse and land with a total area of 24,000 square meters, near the village of Szeged in Hungary.
The property is composed of a large warehouse, ( for production) where it was before the dairy. There are some with more compartmentalized refrigerate halls, and some offices. In addition to this, also includes annexes, warehouses office building with bathrooms.
Industrial building has a total area of 689 square meters, with an open space of about 500 square meters of production space, with necessary utilities: current phase, water, heating, etc. It has offices and annexes groups compartment.
Refrigerated warehouse with a total area of approx. 1400 sqm is divided into five halls
Perfect food industries headquarter for export and import activities serving as logistic center and warehouse, and processing/packaging plant.
The planned -20 celsius degree storage room became the only freezer with such storage capacity in the catchment area of 100 km-s. The other rooms of 0-10 celsius degrees built could serve the demands of the region's traditionally robust vegetable and fruit growers.
Main features
Accessibility (close to main international highway, and railway )
Location (close to three borders: (Serbia, Romania, Hungary borders)
Capabilities (deep freezing -20°C and cooling 0°C)
Land size: 24 000 sqm
Extra operations: Milk and cheese factory

Fresh water will became as important as oil in this century. There is plenty of water on this plant.
Three source pumping the fresh water from 400 m depth capable of delivering 600 liter per minute of drinkable water. Producing fresh water is independent from any other activities of the plant, and the company has all licenses to use this water. Any kind of activities requiring large amount of water is suitable there.
Refrigerated warehouse with a total area of ​​approx. 1400 sqm is divided into five halls as follows: a reception cargo of 100 square meters, a warehouse of 248 square meters, which is capable of freezing - 20grade C, a hall of 179 square meters which freezes at 0 degrees C, a hall of 470 square meters with a capacity frost - 20oC, one of 204 m 0 grams cold, and another one of 100 sqm, 0 degrees.
The land for the property is divided into 3 lots: Lot 1 - the land for the property: 18 301 sqm, lot 2 measures 3103 square meters and lot 2 are in the vicinity, across the road, and has 2229 sqm.
The whole property is surround by a fence, with two gates, personnel and main access. Access yard can be done with TIR and trucks, to supply main hall has a ramp.
For water, there are 3 wells drilled to depths of 300-390 meters, which are independent of the network from the city, there is also water storage water tower, hidroglob.

The price of this property is: 900 000 euros.
---
For more:
http://www.gaminvest.ro/en.acasa.html
---
When you call, don't forget to mention that you found this ad on oClicker.com
More Ads by Gaminvest
4th Jun 405 Views
Gaminvest is offering the sale of a 59-room building in the Calea Borsului area, Oradea,…
3rd May 304 Views
Gaminvest is offering 2 warehouses for sale in Oradea, Bihor, Romania. The 2 warehouses have…
Related Ads
| | |
| --- | --- |
| | Posted: 22nd Jul |
| | Posted: 6th Jun |
| | Posted: 9th Jun |
| | Posted: 19th Mar |
| | Posted: 13th Aug |
| | Posted: 8th Jul |