Medilift Air Ambulance Service in Bangalore is Available Now
India
1st Sep
#4478
316 Views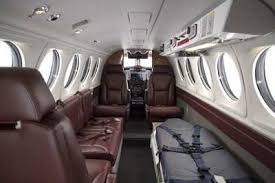 Seeking for Air Ambulance Service in Bangalore? Don't know how to book and where to call? Don't be panic if you need to shift your patient in Bangalore and from Bangalore to anywhere within India.
Medilift provides best and complete solution associated with patient transpiration in order to safely shift the patient from one city to another city, contact with Medilift anytime to get best and low fare Air Ambulance Service in Bangalore anytime with a bed to bed transfer services.
!!! Inquire Today!!!
Mobile No: +91-7368088516, +91-7367020595
Email:
info@medilift.in
---
For more:
http://www.medilift.in/air-train-ambulance-bengalore/
---
When you call, don't forget to mention that you found this ad on oClicker.com
More Ads by Mukesh Kumar
India 30th May 307 Views
Is your patient not getting enough medical facilities in Raipur, are you thinking to shit…
India 20th Jul 337 Views
Medilift Air Ambulance provides very low fare Air Ambulance from Jamshedpur with advanced ICU facility…
India 12th Sep 285 Views
Do you need an Air Ambulance Service in Raipur to shift the patient immediately from…
India 7th Sep 331 Views
Does your patient need to be shifted from Darbhanga air ambulance service with proper medical…
India 13th Sep 291 Views
If you ever need an economical fare Air Ambulance Raipur to Delhi to shift your…
India 12th Sep 303 Views
Contact with Medilift Air Ambulance Service in Jabalpur to shift the patient with full care…
India 29th May 366 Views
Medilift is known for providing quick and best Air Ambulance Services in Bhopal with full…
India 25th Jul 403 Views
Medilift provides best air ambulances services along with a specialized doctor and medical team in…
India 1st Sep 268 Views
Do you need to shift your patient from Mumbai to anywhere within and beyond India?…
India 7th Sep 290 Views
If you ever need Air Ambulance Service in Lucknow to shift the patient with proper…
Related Ads
| | |
| --- | --- |
| | Posted: 3rd Aug |
| | Posted: 14th Sep |
| | Posted: 28th Aug |
| | Posted: 12th Aug |
| | Posted: 13th Sep |
| | Posted: 27th May |