Garden benches at Wholesale Price - Tarun Ind.
India
24th Aug
#4098
308 Views
we are Manufacturer,Exporter,suppliers of garden furniture- Garden Benches,Garden Chairs,garden Tools.
Tarun Industries is Manufacturer,Exporter,suppliers of Iron Benches garden furniture in India, which are available in wide range of elegant garden furniture models Like Iron Planters,,Iron Benches,Metal Garden Benches,Cast Iron Garden Benches,Iron Tables,Iron Pot Stands Racks. Our core competence lies in supplying,Manufacturer,Exporter designer imported garden furniture in India.
Taxes:Extra as per actuals
Transport :Extra as per actuals
Packing :Extra as per actuals (if required)
Benches if sent in dismantled position, it will cost very less in transport as compared to assembled transport charges
Benches can be assembled easily by customer only
We don't provide any kind of warannty on benches
Prices given are for Order upto 5 pieces, Rates vary on bulk orders
Color Options are available : Blue , Green , Black , Red
More Information Please Visit Us:-
Address : F-743, Road No. 9F-2, Vishwakarma Industrial Area, Jaipur-302013
City : Jaipur
State : Rajasthan
Country : India
Website:- http://www.tarunindustries.com/Iron_Garden_Furniture/iron_garden_Benches_&_Sofa.html
http://www.tattvastore.com
Email:
tarunindustries@hotmail.com
Contact No:- +91-9829999934
OFFICE: 0141-2332234
Fax- 0141-4007900
Product :Garden Benches
Price: Rs.20640 Only
When you call, don't forget to mention that you found this ad on oClicker.com
More Ads by Tarun Sharda
India 12th Sep 296 Views
Garden Benches at Factory Price - Tarun Industries we are Manufacturer,Exporter,suppliers of garden furniture- Garden…
India 31st Oct 476 Views
wrought iron bunk beds at factory price available - Tarun Ind Tarun Industries is Manufacturer,Exporter,suppliers…

India 16th Sep 319 Views
Housekeeping Trolley Manufacturers and Suppliers in Jaipur India Tarun Industries is Manufacturer,Exporter,suppliers of Iron furniture…
India 17th Oct 350 Views
Iron Mirror Frames, Buy Cheap Mirror Frames Furniture in Jaipur Tarun Industries is Manufacturer,Exporter,suppliers of…
India 17th Aug 1548 Views
Cast Iron Tree Guards Supplier & Manufacturer in Jaipur,India Tarun Industries is Manufacturer,Exporter,suppliers of Iron…
India 17th Aug 537 Views
Exporter,suppliers of Iron garden furniture (Garden Tree Guards) in India Tarun Industries is Manufacturer,Exporter,suppliers of…
India 5th Sep 311 Views
Wrought Iron Table and chairs at Best Price - Tarun Ind Tarun Industries is Manufacturer,Exporter,suppliers…
India 17th Aug 886 Views
Iron Garden Tree Guards, Metal Tree Guards at Factory Price Tarun Industries is Manufacturer,Exporter,suppliers of…
India 28th Sep 288 Views
navratra Offer Buy Garden Benches Furniture at Best Price Tarun Industries is Manufacturer,Exporter,suppliers of Iron…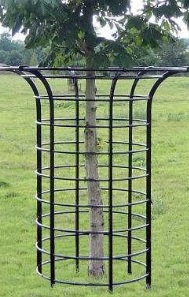 India 17th Aug 597 Views
Tree Guads, Iron Tree Guards - Buy Garden Furniture online Tarun Industries is Manufacturer,Exporter,suppliers of…
Related Ads
| | |
| --- | --- |
| | Posted: 17th Oct |
| | Posted: 2nd May |
| | Posted: 26th Aug |
| | Posted: 14th Sep |
| | Posted: 19th Sep |
| | Posted: 29th Aug |