The Small Wonder Day Care.
India
24th May
#696
401 Views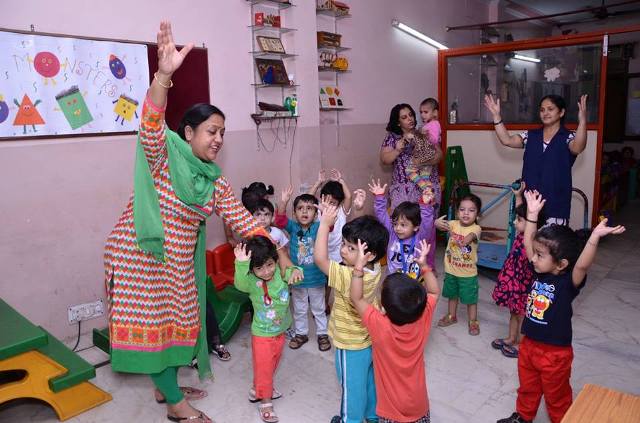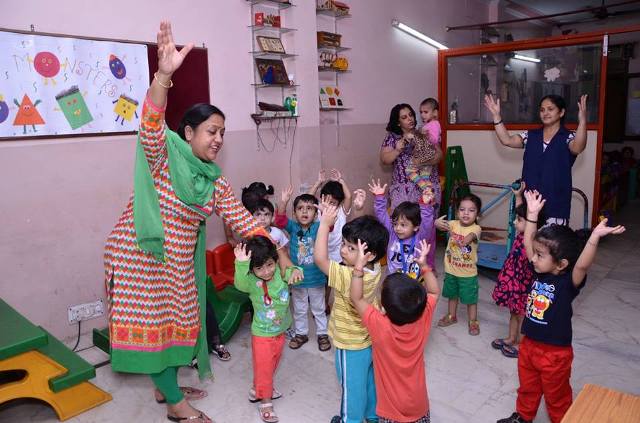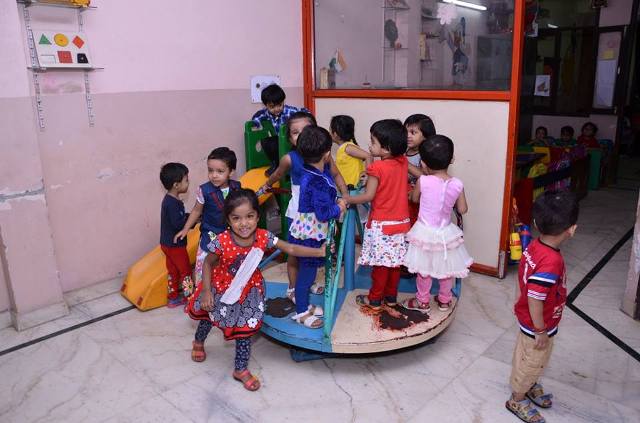 love these kids, you see, but there is just one thing
Call me Mom or Aunt or Anne, and those names just might fit.
But please don't call me SITTER, because I never get to SIT!
A safe, loving and hygienic environment; a home away from home is provided by The Small Wonder Play School. Being in the nurturing hands of the loving staff here and in the environment apt for the small children will make them comfortable and in fact look forward to their time in the day care.
What makes The Small Wonder Play School stand out from other day care centers is that the parents can see their child live on their computer and mobile anywhere, anytime. Not only that, the school also provides the facility of sending an SMS to each parent on the child's safe arrival in the premises. The parents can also get elaborate and precise details about their child's day by calling the school.
Well Little children come to me for hugs and books and such
I care for all their simple needs and I also fix them lunch.
I pick up toys; I mop their spills and often dry their tears.
I change their diapers, settle fights, and kiss away their tears
I tie their shoes; I button coats and push them on the swing.
I really experienced and well educated teachers and daycare professionals supported by a caring and well trained staff provides everything that the little ones need; be it love, care, affection, food or motherly attention. They prioritize each child and provide resources as per the needs of each child.
Hygiene is the first and foremost requirement of a child and keeping that in mind a high level of cleanliness is maintained in school especially when it comes to class rooms and children-friendly washrooms, which helps the children learn the value of hygiene in life. The rest rooms are also climate controlled to take care of the children during both winters and summers.
In terms of resources there is ample play area with age- appropriate furniture, swings, slides, puppet theatre, ball pool and toys. The school also has a well equipped activity centre with audio visual facilities that include computers and internet to keep the child gainfully occupied in infotainment- learning and entertainment simultaneously.
Another added advantage that the school has to offer is flexible timings. The day care centre is very flexible in terms of timings and days. The program can be customized keeping in mind the needs of working couples on hourly and daily basis. The school is very cooperative and helps bring up and nurture children. The staff takes care of the kids as if they are their own.
As is rightly said, ' It takes a big heart to shape a little mind,' the owner of The Small Wonder Play School, Mrs, Veenu Sachdeva is a truly caring and loving human being who firmly believes in the teachings of Buddha. She loves all the students dearly and feels that adults can also learn a lot from children. She ensures that the children get the best of everything and wishes that they have a bright and successful future.
'Our fingerprints never fade from the lives we have touched.' So The Small Wonder Play School wishes to touch more lives, to shape these gems and nurture and help them in any way it can.
When you call, don't forget to mention that you found this ad on oClicker.com
More Ads by Veenu Sachdeva
India 24th May 380 Views
The need of a firm structure for a strong and long lasting building cannot be…
Contact Information
Veenu Sachdeva
Daycare Small Wonder School,630/6,govindpuri,kalkaji.
9311852827
Related Ads
| | |
| --- | --- |
| | Posted: 20th Mar |
| | Posted: 5th Jun |
| | Posted: 20th Jul |
| | Posted: 13th Jun |
| | Posted: 12th May |
| | Posted: 28th Aug |