Admissions Open For August 2017 Batch
India
17th May
#584
289 Views

Admissions Open For August 2017 Batch
Six Months Course on Cinematography
Six Months Course on Screenwriting and Direction
To apply visit https://www.mindscreen.co.in/ or Call 9841612595
MINDSCREEN FILM INSTITUTE (MFi)
4, Ranga Lane,Ranga road,Mylapore, Chennai - 600004
Ph: +91 44 42108682 / 24996417
Mobile: +91 9841612595
E-mail:
mindscreen@mindscreen.co.in
Mindscreen Film Institute constantly reviews and upgrades the syllabus every academic year for the students to have a contemporary connect and co-relate to the constant changes in the film industry. The institution adopts innovative teaching methods and provides necessary guidance in meeting the changing needs of the students and the industry.
CONFIDENCE
We at Mindscreen Film Institute believe in respecting, embracing and learning about the great films of the past. Faculty endowed with the necessary real-world experience and knowledge inculcate students to believe in themselves and gain self-confidence so that they can achieve in their profession, much better than what has been achieved in the past.
PASSION
Content and information is accessible on the internet but good teaching is as much about passion as it is about reason. The faculty at Mindscreen Film Institute is passionate about teaching all about the industry, doing so in a manner that is relevant, meaningful, and memorable. Teachers not only motivate students to learn, but also help discover their hidden talents and core-strength.
INDEPENDENT WORK
At Mindscreen Film Institute, the students are provided with the opportunity to actively focus on sustainable, independent work. The students are encouraged to create and think out-of-the-box, helping them to boost their confidence level. The students are rooted in punctuality and are required to deliver their work within the stipulated timeframe to help succeed independently in their profession.
TOUCH AND FEEL
At Mindscreen Film Institute, students experience hands-on learning environment, working on the latest state-of-the-art equipment available on campus. Students get a better hands-on training in live production environment, learning as much as possible, accelerating their level of self-confidence and their ability to make the on-the-spot decisions that can affect a desired outcome.
JOY OF LEARNING
Mindscreen Film Institute is a place in which a genuine joy for learning pervades, catering to the industry perspective by organizing fun trips to outdoor locations for students. In addition to the friendly and informal campus lifestyle, the students are encouraged to interact and live together enhancing the closeness and longevity of relationships
---
For more:
https://www.mindscreen.co.in/
---
When you call, don't forget to mention that you found this ad on oClicker.com
More Ads by RANJEETH KUMAR S
India 10th Aug 409 Views
ONE YEAR CERTIFICATE COURSE IN ACTING – September 2017 COURSE COMMENCEMENT: September 2017 MINDSCREEN FILM…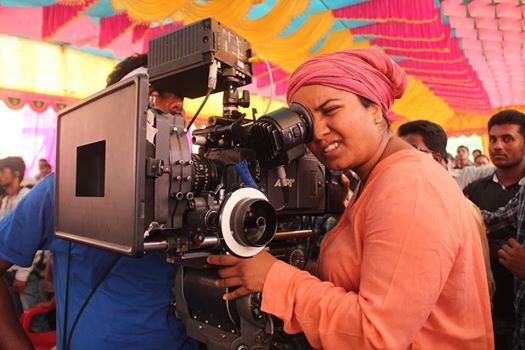 India 5th Apr 321 Views
ADMISSIONS OPEN FOR AUGUST 2018 BATCH Mindscreen Film Institute founded by Rajiv Menon, started as…
Contact Information
RANJEETH KUMAR S
Mindscreen Film Institute 4,ranga Lane,ranga Road,mylapore,chennai -600004
9841612595
Related Ads
| | |
| --- | --- |
| | Posted: 28th Apr |
| | Posted: 1st Jun |
| | Posted: 27th Feb |
| | Posted: 14th Jun |
| | Posted: 28th Apr |
| | Posted: 15th Apr |