MBBS BAMS Confirm Admission Guidance 2017 - 2018 in Bihar
Kishanganj, Bihar, India
12th Aug
#3387
251 Views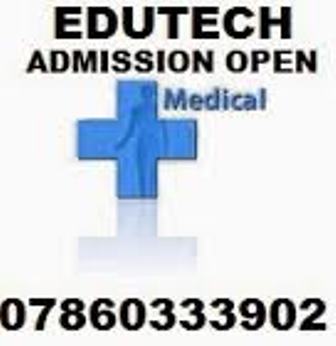 MBBS BAMS Confirm Admission Guidance 2017 - 2018 in Bihar | Direct Admission in MBBS BAMS in India
If you are looking for Direct Admission in MBBS / BAMS in India, you are definitely at right place. We are one of the @Best Educational Consultant of Delhi providing guidance for MBBS / BAMS Admission in West Bengal, Bihar, Chattisgarh, Uttar Pradesh, Madhya Pradesh, Maharashtra, Karnataka, and all over India. We have an excellent track record of providing assistance to several students in getting admission in their dream colleges. Our goal is to help you to get admission in the @Best available college and that too within your budget. For serious candidates we have made MBBS/BAMS admission very easy. We do not work as middleman or agent rather we provide you complete information that you need for smooth admission process in your limited budget. We have a large collective knowledge base material of colleges in form of Prospectus / Brochures that can help you in finding a number of colleges which satisfy your priorities. We will help you to prepare a list of colleges satisfying your all requirements in your budget. Once you select college of your choice, you will be directly introduced with concerned authority in the college for admission and payments. We assure you for smooth admission process and hundred percent transparencies.
Bihar
_____
Katihar Medical College, Katihar
Lord Buddha Koshi Medical College and Hospital, Saharsa
Mata Gujri Memorial Medical College, Kishanganj
Narayan Medical College & Hospital, Sasaram
CONTACT US-
EDUTECH CONSULTANT
117, H.No, 1/370. Neer Chheer Chauraha, Near HDFC Bank, Kaka Deo, Kanpur, Uttar Pradesh, India.
Mob:-7860333902 - 09911325172
Email id:-
edutechlucknow786@gmail.com
https://mbbsbamsbhmsbdsadmission.wordpress.com/
---
For more:
https://mbbsbamsbhmsbdsadmission.wordpress.com/
---
When you call, don't forget to mention that you found this ad on oClicker.com
More Ads by All Admission
Kishanganj, Bihar, India 30th Aug 399 Views
BAMS BUMS BHMS Admission in India (UP) Lowest Package 2017 Dear Candidates & Parents, if…
Kishanganj, Bihar, India 28th Aug 167 Views
MBBS BAMS Confirm Admission Guidance 2017 - 2018 in M.P.07860333902 | Direct Admission in MBBS…
Kishanganj, Bihar, India 29th Aug 216 Views
Confirm BAMS BUMS BHMS Admission in India (UP) Lowest Package Dear Candidates & Parents, if…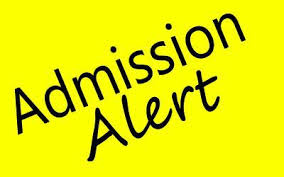 Kishanganj, Bihar, India 12th Aug 166 Views
Mbbs Bds Confirm Admission in 2017-18 Uttar Pradesh Farrukhabad Lucknow kanpur Bareilly 2017 - 2018…
Kishanganj, Bihar, India 24th Aug 229 Views
Confirm MBBS Admission in S.R.M. Simarak Medical college Bareilly Call us on 07860333902 & Book…
Kishanganj, Bihar, India 12th Aug 156 Views
Admission Consultants MD/MS/PG in Kanpur 2017, Educational Consultants MD/MS/PG in Delhi 2017, Direct Admission MD/MS/PG…
Kishanganj, Bihar, India 24th Feb 237 Views
Direct BAMS admission in Delhi/ NCR 2O18-19 batch Low Pkg achelor of Ayurvedic Medicine and…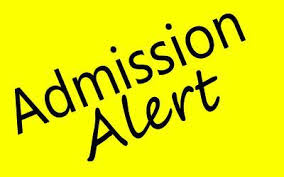 Kishanganj, Bihar, India 3rd Nov 1106 Views
Direct MBBS Admission in Through Management Quota in India 2018-19 Call us on 07860333902 &…
Kishanganj, Bihar, India 20th Aug 151 Views
Medical Admission in Uttar Pradesh ! BAMS-BDS-MDS-MD-MS Admissions in India & Abroad We are Consultant…
Kishanganj, Bihar, India 30th Oct 382 Views
BDS course admission in MP Private College 2018-19 You qulifide 10th & 12th Exam with…
Contact Information
All Admission
Edutech 117,h.no,1/370. Neer Chheer Chauraha,kaka Deo,kanpur,uttar Pradesh,
7860333902
Related Ads
| | |
| --- | --- |
| | Posted: 21st Aug |
| | Posted: 26th Mar |
| | Posted: 3rd Nov |
| | Posted: 15th Oct |
| | Posted: 19th Aug |
| | Posted: 28th Jun |