Direct Admission in BUMS(Bachelor of Unani Medicine & Surgery) 2017-18
Lucknow, Uttar Pradesh, India
30th Aug
#4387
696 Views
Direct Admission in BUMS(Bachelor of Unani Medicine & Surgery)
We Edutech Provides Confirm Admission for B.U.M.S. (Bachelor of Unani Medicine & Surgery) in top Medical colleges of India, low package.
And many more at Pune,Delhi,Noida,Greater Noida,Ghaziabad,Jaipur.Banglore,Lucknow,Mumbai Top Medical Collges
Eligibility (Qualification for Admission):
Candidate aspiring for B.U.M.S. course must have passed Intermediate (10 + 2) with Physics, Chemistry & Biology.
Urdu is compulsory up to 10th class or equivalent Education.
Age: Candidate must have attain minimum 17 years of age as on 31st December of the responding year.
For Seats Booking Contact
EDUTECH CONSULTANT
117, H.No, 1/370. Neer Chheer Chauraha, Near HDFC Bank, Kaka Deo, Kanpur, Uttar Pradesh, India.
Mob:-07860333902 - 09911325172
Email id:-
edutechlucknow786@gmail.com
https://mbbsbamsbhmsbdsadmission.wordpress.com/
Contact-: EDUTECH +91-7860333902, 9911325172
---
For more:
https://mbbsbamsbhmsbdsadmission.wordpress.com/
---
When you call, don't forget to mention that you found this ad on oClicker.com
More Ads by All Admission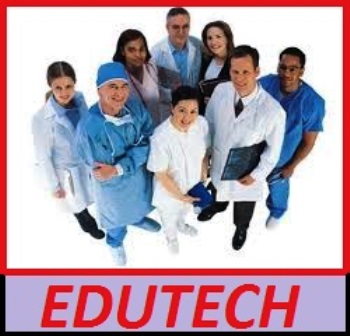 Lucknow, Uttar Pradesh, India 30th Aug 273 Views
BAMS BUMS BHMS BDS MDS MBBS MD MS D-Pharm Admission Guidance 2017-18 Free Call on…
Lucknow, Uttar Pradesh, India 11th Aug 159 Views
07860333902 B.H.M.S.Bachelor of Homeopathic Medicine and Surgery2017-18 Are you a 10+2 passed out in science…
Lucknow, Uttar Pradesh, India 24th Aug 397 Views
Confirm Mbbs Admission in Santosh medical college Ghaziabad 2017-18 Call us on 07860333902 & Book…
Lucknow, Uttar Pradesh, India 20th Aug 154 Views
Medical Admission in Uttar Pradesh ! BAMS-BDS-MDS-MD-MS Admissions in India & Abroad We are Consultant…
Lucknow, Uttar Pradesh, India 21st Aug 161 Views
07860333902 Confirm & Direct B.Ed Admission in India 2017-18 Keywo:-B.Ed, B.Ed 2017, B.Ed 2017, B.Ed…
Lucknow, Uttar Pradesh, India 12th Aug 185 Views
Confirm MBBS Admission in Sarswati medical college Ghaziabad 2017-18 Call us on 7860333902 & Book…
Lucknow, Uttar Pradesh, India 25th Aug 164 Views
07860333902 Confirm MBBS Admission in Index Medical College,Indore 2017 ======================================================================================================= Call us on 07860333902 &…
Lucknow, Uttar Pradesh, India 20th Aug 154 Views
Admission in BAMS in Uttar Pradesh, Vranasi,Noida,aligarh,agr in Dharmasala "BAMS Admission in Uttar Pradesh, Vranasi,Noida,aligarh,agra…
Lucknow, Uttar Pradesh, India 12th Aug 388 Views
Confirm Admission in MBBS/MD/MS/PG in Peoples Medical College Bhopal 2017 - 2018 Call us on…
Lucknow, Uttar Pradesh, India 12th Aug 193 Views
MBBS Confirm ADMISSION UNDER MANAGEMENT QUOTA 2017 in Uttarakhand Dear Sir/Madam If you are looking…
Contact Information
All Admission
Edutech 117,h.no,1/370. Neer Chheer Chauraha,kaka Deo,kanpur,uttar Pradesh, Https://mbbsbamsbhmsbdsadmission.wordpress.com/
7860333902
Related Ads
| | |
| --- | --- |
| | Posted: 12th Aug |
| | Posted: 12th Aug |
| | Posted: 30th Aug |
| | Posted: 12th Aug |
| | Posted: 12th Aug |
| | Posted: 28th Aug |