BAMS BUMS BHMS Admission in India (UP) Lowest Package 2017-18
Ghaziabad, Uttar Pradesh, India
30th Aug
#4390
399 Views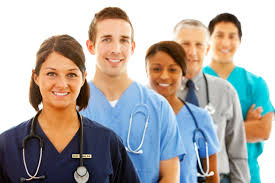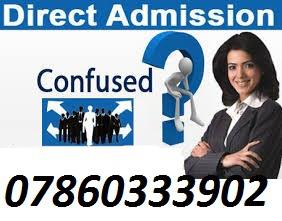 BAMS BUMS BHMS Admission in India (UP) Lowest Package 2017
Dear Candidates & Parents, if you are looking to get book confirmed seat for BAMS BUMS BHMS, you can contact us by telephonic or by mail to get full details about the fee, hostel and other all expenses, booking starts.
We Provides Confirm Admission for BUMS,BHMS,BAMS,Nurshing,GNM,ANM,OT,BMLT,DMLT,ORT,LT,BNYS,DNYS,B.Pharm, D.Pharm, Pharm.D. Diploma,Veterinary in top Medical colleges of India, low package.
And many more...
at Pune,Jaipur,Banglore,Varanasi, Aligarh, Farrukhabad, Lucknow, Jhansi, muzaffarnagar, Khurja, Mathura, Baliya, AZAMGARH, Gazipur, Gorakhpur, Agra ect Top Medical Colleges...
In admission 2017-18 the following documents are required by the student for taking admission in an institute/college or universities:
1. 10th Class Marksheets
2. 10th class passing certificates
3. 12th Class marksheets
4. 12th Class Passing Certificates
5. Migration Certificates
6. Character Certificates
7. Transfer Certificates
8. Recent Photographs
For Seats Booking Contact
EDUTECH CONSULTANT
117, H.No, 1/370. Neer Chheer Chauraha, Near HDFC Bank, Kaka Deo, Kanpur, Uttar Pradesh, India.
Contact-: EDUTECH +91-7860333902, 9911325172
Email id:-
edutechlucknow786@gmail.com
https://mbbsbamsbhmsbdsadmission.wordpress.com/
---
For more:
https://mbbsbamsbhmsbdsadmission.wordpress.com/
---
When you call, don't forget to mention that you found this ad on oClicker.com
More Ads by All Admission
Ghaziabad, Uttar Pradesh, India 19th Aug 447 Views
Free Call on 07860333902 & Book your seat in Ayurvedic Medical College , Uttar Pradesh…
Ghaziabad, Uttar Pradesh, India 25th Oct 504 Views
Are you looking for admission in BAMS course in Private Colleges in Maharashtra 2017-18 Admission…
Ghaziabad, Uttar Pradesh, India 22nd Aug 163 Views
What is course about? This course is designed to produce such professional practitioner who will…
Ghaziabad, Uttar Pradesh, India 25th Aug 620 Views
Confirm Admission in MBBS/MD/MS/PG in Peoples Medical College Bhopal 2017 - 2018 Call us on…
Ghaziabad, Uttar Pradesh, India 30th Aug 884 Views
Direct Admissions in BAMS BHMS BUMS B-PHARMA NURSING 2017-18 @7860333902 Special Guidance in Medical Admissions…
Ghaziabad, Uttar Pradesh, India 20th Aug 151 Views
Medical Admission in Uttar Pradesh ! BAMS-BDS-MDS-MD-MS Admissions in India & Abroad We are Consultant…
Ghaziabad, Uttar Pradesh, India 5th Nov 577 Views
Direct MBBS Admission in Hind Medical college Sitapur Lucknow 2018-19 Direct MBBS Admission Hind Medical…
Ghaziabad, Uttar Pradesh, India 24th Aug 391 Views
Confirm Mbbs Admission in Santosh medical college Ghaziabad 2017-18 Call us on 07860333902 & Book…
Ghaziabad, Uttar Pradesh, India 24th Feb 237 Views
Direct BAMS admission in Delhi/ NCR 2O18-19 batch Low Pkg achelor of Ayurvedic Medicine and…
Ghaziabad, Uttar Pradesh, India 11th Aug 693 Views
RKDF Medical College, Bhopal Confirm Mbbs Admission in MP 2017-18 Call us on 7860333902 &…
Contact Information
All Admission
Edutech 117,h.no,1/370. Neer Chheer Chauraha,kaka Deo,kanpur,uttar Pradesh, Https://mbbsbamsbhmsbdsadmission.wordpress.com/
7860333902
Related Ads
| | |
| --- | --- |
| | Posted: 28th Aug |
| | Posted: 8th Aug |
| | Posted: 11th Aug |
| | Posted: 29th Aug |
| | Posted: 26th Jun |
| | Posted: 28th Aug |