07860333902 Confirm Admission in Top BAMS Colleges in India 2017-18
Kanpur, Uttar Pradesh, India
21st Aug
#3927
188 Views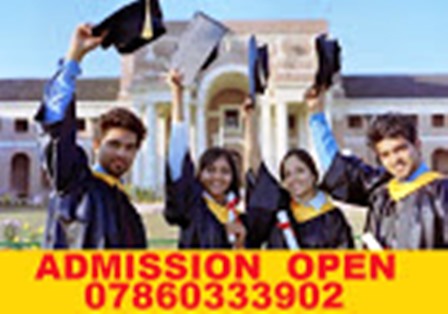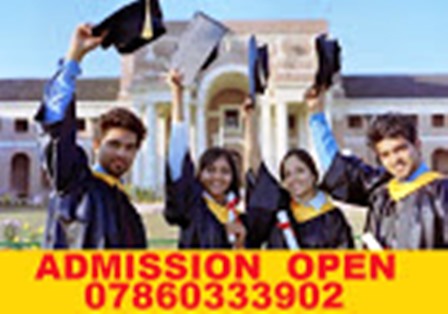 07860333902 Confirm Admission in Top BAMS Colleges in India 2017-18
• Get Direct Admission in Management Quota/NRI/Sponsored seats for Top BAMS Colleges only.
• Find complete details of top BAMS colleges Ranking, Courses, Tuition Fees, Selection Method, Packages, Top Recruiters.
Direct admission in BAMS College in Uttar Pradesh, Maharashtra, Karnataka. for 2017 - 2018.
Want to get direct admission in BAMS !!! Career Consultant is Providing Direct Admission in BAMS in Uttar Pradesh, Maharashtra, Karnataka. Get direct admission in BAMS through management quota seats and institute level vacant seats. Find the list of BAMS Colleges in India providing direct admission in BAMS 2017 - 2018.
Bachelor of Ayurvedic Medicine and Surgery (B.A.M.S.) is an UG medical degree in India, is of five and half years duration, including 1 year internship after passing 12th Science. A BAMS degree holder can practice anywhere in India. The curriculum includes studying and teaching of modern anatomy, physiology, principles of medicine, preventive and social medicine, pharmacology, toxicology, forensic medicine, ENT, Ophthalmology, principles of surgery, etc. along with ayurvedic topics. Some experts opine that in future there is possibility of integration of BAMS and MBBS courses.
Speak to our Expert Counselor Now – 07860333902
Eligibility: For B.A.M.S. Progarm: Minimum qualification of these courses is 10+2 or its equivalent with Science (PCB/PCM) from a recognized board/University. Student must have passed individually in Physics, Chemistry, Biology and English & with minimum 50% marks in Physics, Chemistry and Biology taken together (40% for SC/ST students). Direct admission on the basis of merit and interview is also possible.
A BAMS doctor can work in following domains after completion of the degree.
• General Practice
• Research (Clinical research or epidemiological research)
• Hospital and Healthcare Administration
• Health Supervisor (As per High courts decision a BAMS doctor can work for the post of Health Supervisor)
• Ayurved Consultaion
• Ayurved Pharmacy
In admission 2017 the following documents are required by the student for taking admission in an institute/college or universities:
1. 10th Class Marksheets
2. 10th class passing certificates
3. 12th Class marksheets
4. 12th Class Passing Certificates
5. Migration Certificates
6. Character Certificates
7. Transfer Certificates
8. Recent Photographs
Advance seat booking started for academic year 2017 - 2018 so call us now and book your seats, Book your seat in advance at very modest and genuine rate.
For Seats Booking Contact
EDUTECH CONSULTANT
117, H.No, 1/370. Neer Chheer Chauraha, Near HDFC Bank, Kaka Deo, Kanpur, Uttar Pradesh, India.
Mob:-07860333902 - 09911325172
Email id:-
edutechlucknow786@gmail.com
https://mbbsbamsbhmsbdsadmission.wordpress.com/
---
For more:
https://mbbsbamsbhmsbdsadmission.wordpress.com/
---
When you call, don't forget to mention that you found this ad on oClicker.com
More Ads by All Admission
Kanpur, Uttar Pradesh, India 11th Aug 171 Views
07860333902 Confirm Admission in Top BAMS Colleges in India 2017 • Get Direct Admission in…
Kanpur, Uttar Pradesh, India 11th Aug 279 Views
07860333902 Confirm BHMS Admission 2017-18 What is course about? This course is designed to produce…
Kanpur, Uttar Pradesh, India 20th Aug 139 Views
We provide Direct admission in BAMS. For direct admission in BAMS call +91-7860333902. The admissions…
Kanpur, Uttar Pradesh, India 25th Aug 149 Views
Confirm Admission in mbbs in Chirayu Medical College Bhopal 2017-18 Call us on 7860333902 &…
Kanpur, Uttar Pradesh, India 12th Aug 175 Views
07860333902 Confirm MBBS Admission in sharda Medical College Noida2017-18 Call us on 07860333902 & Book…
Kanpur, Uttar Pradesh, India 22nd Aug 153 Views
MBBS/BAMS Confirm Admission In Top Medical Colleges In India 2017-18 through Management Quota Lowest Budget…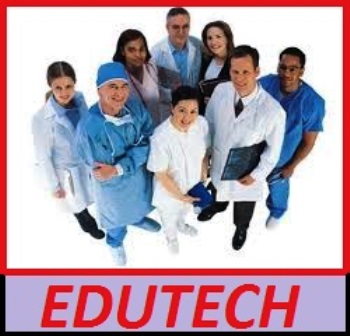 Kanpur, Uttar Pradesh, India 30th Aug 271 Views
BAMS BUMS BHMS BDS MDS MBBS MD MS D-Pharm Admission Guidance 2017-18 Free Call on…
Kanpur, Uttar Pradesh, India 11th Aug 603 Views
Confirm Admission in BAMS Santushti Ayurvedic Medical College Varanasi 2017-18 Free Call on 07860333902 &…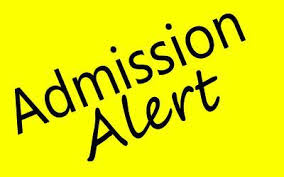 Kanpur, Uttar Pradesh, India 3rd Nov 1106 Views
Direct MBBS Admission in Through Management Quota in India 2018-19 Call us on 07860333902 &…
Kanpur, Uttar Pradesh, India 12th Aug 271 Views
Confirm MBBS Admi- in Sri Aurobindo Institute of Medical Sciences,Indore 2017-18 Call us on 7860333902…
Contact Information
All Admission
Edutech 117,h.no,1/370. Neer Chheer Chauraha,kaka Deo,kanpur,uttar Pradesh, Https://mbbsbamsbhmsbdsadmission.wordpress.com/
7860333902
Related Ads
| | |
| --- | --- |
| | Posted: 6th Aug |
| | Posted: 12th Aug |
| | Posted: 22nd Aug |
| | Posted: 29th Aug |
| | Posted: 12th Aug |
| | Posted: 19th Aug |