IELTS LIFE SKILLS ESOL TEST CENTRE
India
1st May
#92
345 Views

to me
ielts life skills 100% OF PASS RESULT
Join the FIRST UKBA APPROVED as well the OLDEST INSTITUTE of INDIA (AXIOM EDUCATION Ludhiana) in which more than 1100 students successfully passed ielts life skills A1 level course. It provides 100% PASS RESULT with whole life valid certificates. This test consists of only two modules LISTENING and SPEAKING. And this test is 100% easier than IELTS. These are mandatory tests and conform to the UKBA requirements for immigrants / spouse marriage visa. 100% SUCCESS RATE.
* Daily Practice classes * 100% passing results
If you are looking for future study in UK, New Zealand then we provide ielts life skills A1,A2/ B1, B2 Level courses with Lifetime validity. Students of ESOL B1, B2 level which is equal to 5.5 to 6.5 bands of IELTS also get Positive result.
The candidates have to PAY only ONCE till they get POSITIVE RESULT.
Call for More Information.
Hurry up! Do not put off till tomorrow what you can do today.
See you now at:
Ielts life skills Exam Center
AXIOM EDUCATION Ludhiana
SCO- B 17/251, Sethi complex, Bharat Nagar Chowk ,
Near Bus Stand, Opposite ESI Hospital, Ludhiana, 141001
0161-4676677, 9815003344
Or email us:-
kamaljit@esolcentreindia.com
Our Website is: http://www.esolcentreindia.com
http://www.ieltslifeskills.com
When you call, don't forget to mention that you found this ad on oClicker.com
More Ads by KAMLAJIT KAUR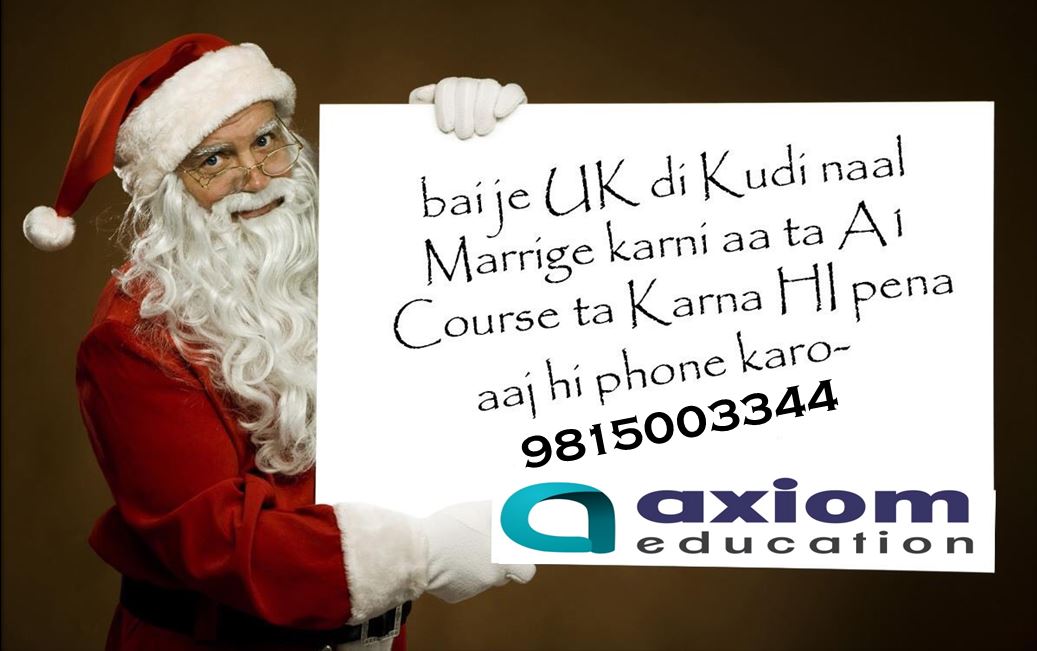 India 4th May 344 Views
necessary tests and adapt to the UKBA needs for immigrants / partner wedding visa. 100…
Contact Information
KAMLAJIT KAUR
Axiom Education Sethi Complex Near Bus Stand Ludhiana, Bharat Nagar
9815003344
Related Ads
| | |
| --- | --- |
| | Posted: 21st Feb |
| | Posted: 10th Jul |
| | Posted: 17th Jul |
| | Posted: 4th May |
| | Posted: 4th Jun |
| | Posted: 13th Jun |